Property Photography
High-end marketing materials need professional photography.
Whether you're selling a home or running a hotel its vitally important that the marketing images you use show the property in the very best light.
With years of experience providing aspirational imagery for property professionals you can be confident that I will deliver the images you need, on brief, on time and on budget.
If you sell property and currently don't employ the services of a professional photographer then perhaps its time you did? We all know the market is tough; so why put yourself and your vendors at a disadvantage?
For more information click on the Property Photography tab at the top of the site.
Whether your next customer is online or browsing the newspapers - they always have a choice - so make sure next time they come to you - call today to discuss your requirements - 07976 329 325 or click on Contact under the Home menu to drop me an email.
Google Business Photos
Google Business Photos - bringing Street View virtual tour technology into your business.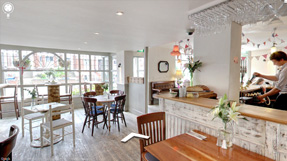 Showcase your business across multiple Google platforms - reach new customers. A combination of 360° virtual tours and professional stills photography lets internet users step inside your business from Google Streetview, Google maps and Google+ pages - this immersive level of interaction with your business is fantastic at driving people through your doors.
Haakon Dewing is a certified Google Trusted Photographer and is able to provide this exciting new service to businesses and organisations in Norwich and throughout Norfolk. This great new product from Google is giving businesses who adopt it an online edge over their local competition.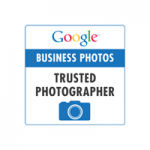 Contact me for more details...
Elevated Photography
Low level aerial photography up to 85 ft / 26m - no helicopter required!
Stunning full frame digital photography from an elevated viewpoint.
Show in one picture both the scale and setting of a property.
Get more click throughs on Rightmove and other property portals.
Customers can better appreciate the scale of equestrian facilities and acreage.
Overcome trees, hedges and other physical obstacles to show a property from its best aspect.
My bespoke vehicle mounted mast system can elevate my full frame digital still cameras or video cameras in complete safety to heights up to 85 ft / 26m without the limitations of wind and flying time placed upon remote controlled or piloted aircraft.